Fan Art Friday – Monster Double
March 14th, 2014
This amazing pair of fan art came to me, and blew me away. It was a double shot of Oliver fan art, that was just fabulous, and made Chuck insanely jealous.
These came to me via fourteen year old Elijah C. of Lawrence, Massachusetts. Elijah first sent in a unique and super creative drawing of Oliver in profile, which has such a great distinctive design style that I instantly loved it.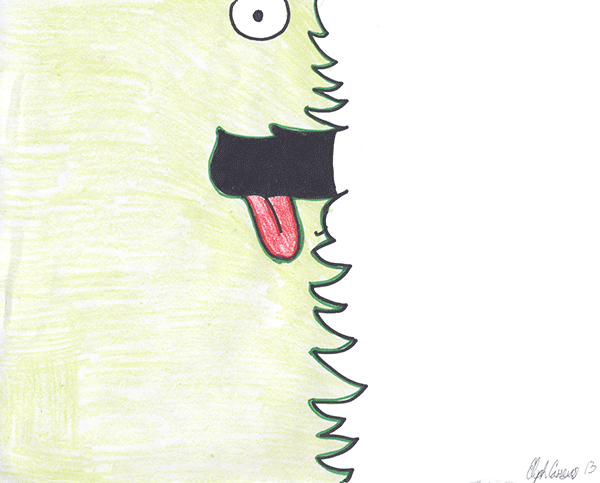 And if that wasn't great enough, he then sent in a clay sculpture of Oliver. Complete with giant wagging tongue and big grin!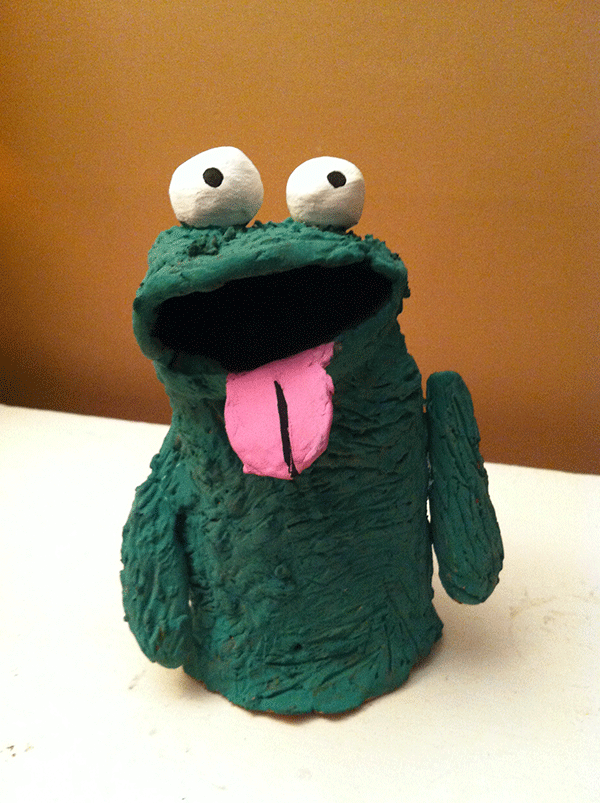 Thanks Elijah! That was just awesome!
-Don