What is Peanizles
Peanizles is a comic strip about a group of sarcastic, snarky, kids from your neighborhood.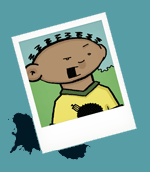 Chuck B
Chuck is a stone cold playah.
Well, in his mind at least.
In reality, Chuck lives on a cul de sac, and spends most of his days playing sports (badly), video games (almost as badly), and in general, giving his friends a hard time (this he's pretty good at). Chuck loves drawing, and wants to be a comic book artist and work for M.C. Comics someday, featuring his secret superhero.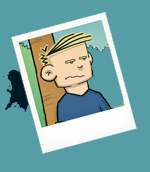 Succotash
Succotash's real name is completely unknown, and quite probably lost at this point, as Chuck's nickname has permanently stuck. He is above average in school, but prefers swing a bat, or shooting a ball in a hoop over sitting in a classroom.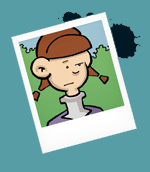 Grace
Has a huge crush on Chuck. Huge. But, try as she might, can't seem to get Chuck to like her back. She is a straight A student, in school, and has an obsession with My LIttle Goth Girl dolls.
J.R.
Moved here from Texas when his dad got transfered. J.R. collects old school vinyl, and can smell a good beat through the record sleeve.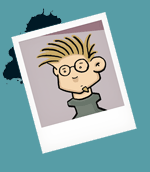 Mingus
Mingus is Chuck's best friend and definite partner in crime and jazz fanatic. His obsession with the great jazz musicians John Coltrane, Thelonius Monk, and Dave Brubeck has even led him to wearing a fake soul patch to embrace his beatnik heroes.
About the Creator:
Don Mathias is a cartoonist and illustrator whose cartoons and illustrations have appeared in newspapers, magazines, and books around the world. He loves comics, cartoons and Doctor Who and is comfortable in his dorkiness.