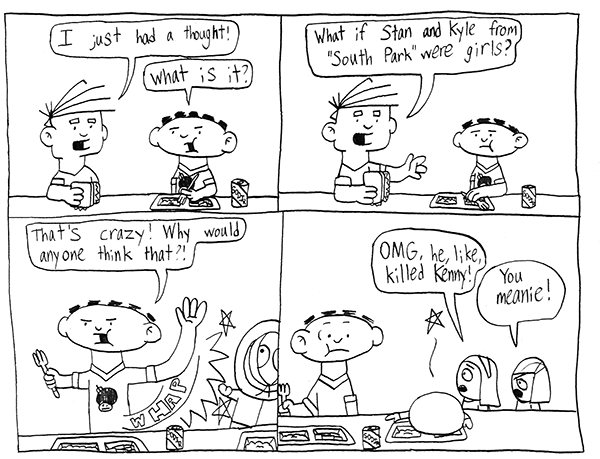 Happy Friday! And of course that means, another installment of Fan Art. And today's piece is a whopper!
This piece was sent to me by twelve year old Isabella U., of Methuen, Massachusetts, who's given us some very special and amazing drawings over the years, and today's is no different. Today we have Chuck, Succotash, and some very special cartoon guests making an appearance in today's fan art! Thanks Isabella!
And keep the fan art coming!
-Don