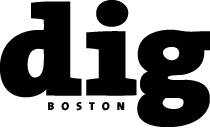 In the this just in department, Dig Boston, a weekly alternative newspaper in Boston has just added Peanizles to their comics page in the laugh section. Founded in 1999, the Weekly Dig is Boston's best and only weekly entertainment magazine. Always witty, never dull, the Dig, as it's affectionately known, is truly the cure for what's ailing the curious mind.
Some of the other great comics that Peanizles has the pleasure to share the page with are Secret Asian Man by Tak Toyoshima, What's For Breakfast? by Pat Kelley, and Ali Jersey by Ali Nebel.
So pick up this weeks paper, or head on over to the Dig Boston to check out their great stories, information and of course comics!