Happy Birthday Stan!
December 28th, 2012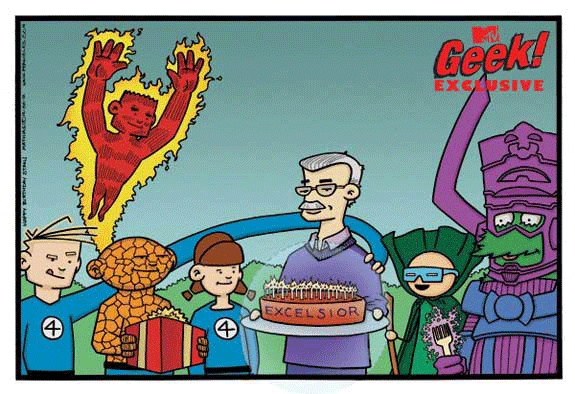 That's right true believers! Stan, The Man, Lee, turned 90 today! The man responsible for creating such long-lasting characters as Spider-Man, The Hulk, Reed Richards, Sue Storm, the ever loving Ben Grimm, Johnny Storm, The X-men, and so many, many more. And so, in appreciation for all of his work, MTV and Stan Lee himself invited a handful of artists to help him celebrate this milestone birthday, by drawing him and some of his characters. And I had the unbelievable honor of being asked to participate, and to include the Peanizles gang in this birthday wish.
So head on over to the MTV website and check out my contribution, and tip of the hat to Stan Lee. And don't forget to check out the work of Marc Silvestri, Dan Panosian, Camilla D'Errico, Ozzie Martin, Kieth Brown, and Sajad Shah.