In case you missed it, but this Saturday, May 3rd, is Free Comic Book Day.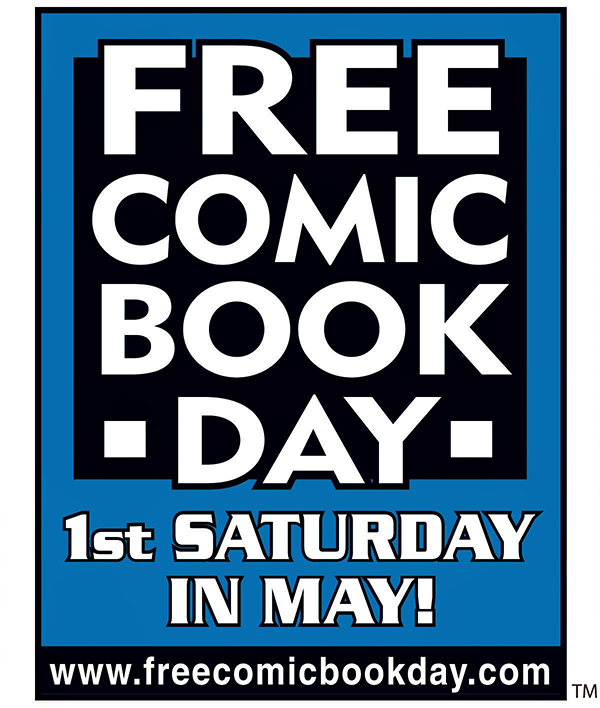 What does that mean? It means exactly what it sounds like: Free Comic Books!
All across North America, participating comic book shops will be giving away special edition comic books for free, just for stopping by their store. For more information regarding which comic shops are taking part, or to find one in you are just click here: http://www.freecomicbookday.com/storelocator.
And every year I take the whole Peanizles gang with me to a special comic book store. This year I'll be at Harrison's Comics in Woburn, Massachusetts. And starting at 10 in the morning I'll be signing books, drawing original sketches, and giving away a variety of high fives to everybody that stops by.
This year I'm pleased to announce that I'll also be joined by fellow Hound Comics creator and writerBob Salley, who's comic book The Salvagers has been quickly becoming a hit with a powerful story that was spawned from the idea of, " when he thought to himself how much value there would be in salvaging the Star Wars universe. Imperial Destroyers, countless Tie Fighters and X-Wings and of course the priceless ruins of the Death Star… Twice!"
And then at noon, we'll be joined by Katie Cook, the writer of IDW's, bestselling comic book, My Little Pony: Friendship Is Magic.
So stop whatever you were planning on doing this Saturday, and stop on by!