I recently had the opportunity to be part of a gallery exhibition of cartoonists, at the Essex Art Center, Lawrence, Massachusetts. The show was a truly amazing opportunity to be a part of a group of exceptionally talented cartoonists.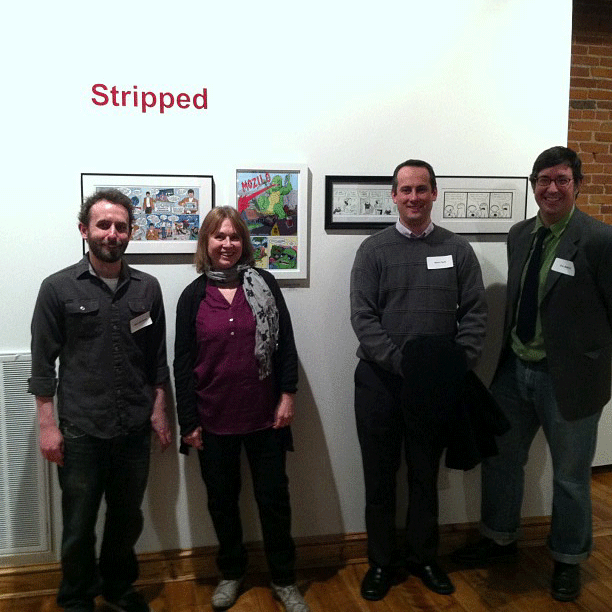 Above left to right: Brian McFadden, Elena Steier, Norm Feuti, and Don Mathias.
There was the brilliantly funny, and subversive, political comics of Brian McFadden, of Big Fat Whale and The New York Times, The Strip; Elena Steier and her cute yet gothic comic strips, The Goth Scouts, Queen Of The Cosmos, and the Tee Dogs; and Norm Feuti, and his fantastically funny take on working in the wide world of Retail, in Retail, and the charming, and good-hearted tales of Gil.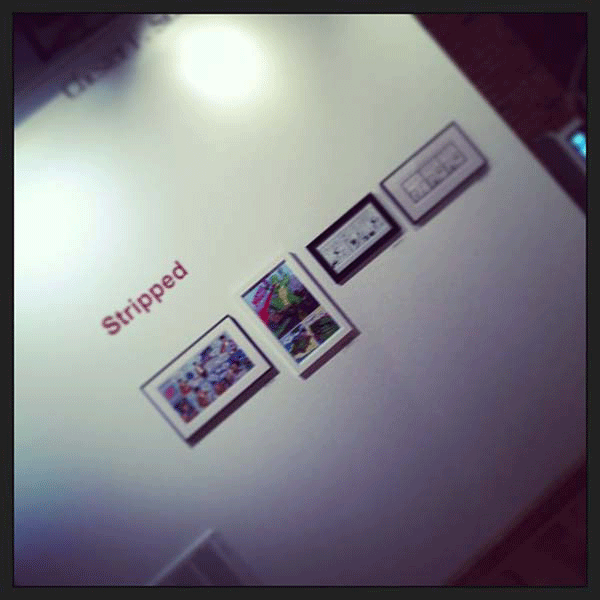 The show which ran from January through February 2013, was a phenomenal success, and drew people and students all with the same unbridled passion and interest in comics, and the truly American art form of the comic strip. Please enjoy some of these pictures from the show, and head on over to each of the artist's websites and enjoy all of the hard-work and passion that is part of each comic strip.