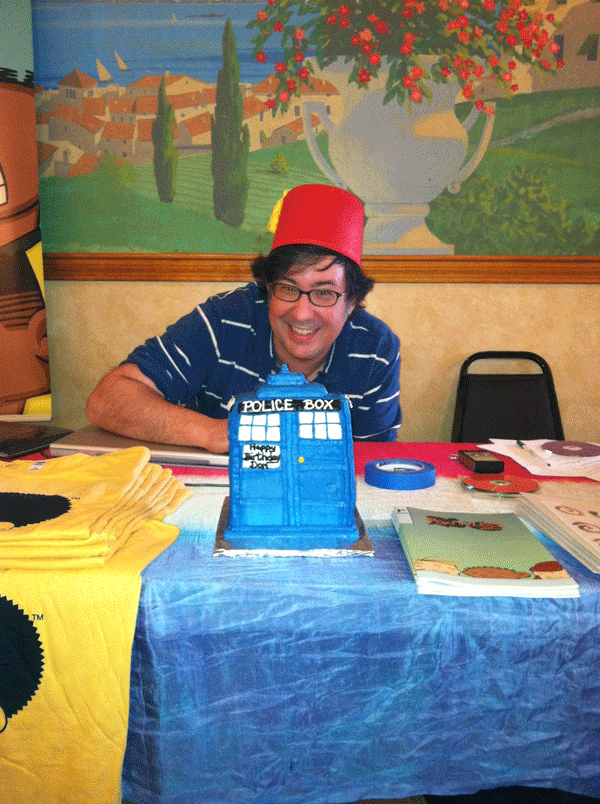 Last Sunday was my birthday.
And it was by far one of the best.
My wife and I both wound up working a show in Dedham, Massachusetts, where she was performing, and I was sitting behind my artists vending table, wearing massively stunning fez, selling Peanizles t-shirts, comic books, and original art. When my wife surprised me with a birthday cake. Now, this wasn't just any old birthday cake. No. It was a red-velvet, chocolate ganache, with butter-cream frosting cake, that most importantly looked like the TARDIS.
The cake was simply amazing–delicious, too.
It was such a a great replica of the Doctor's TARDIS, complete with the "Police Box" logo on the top on all for sides, three dimensional paneling all the way around, and a little personal "Happy Birthday Don" on the front plaque. It was super-awesome.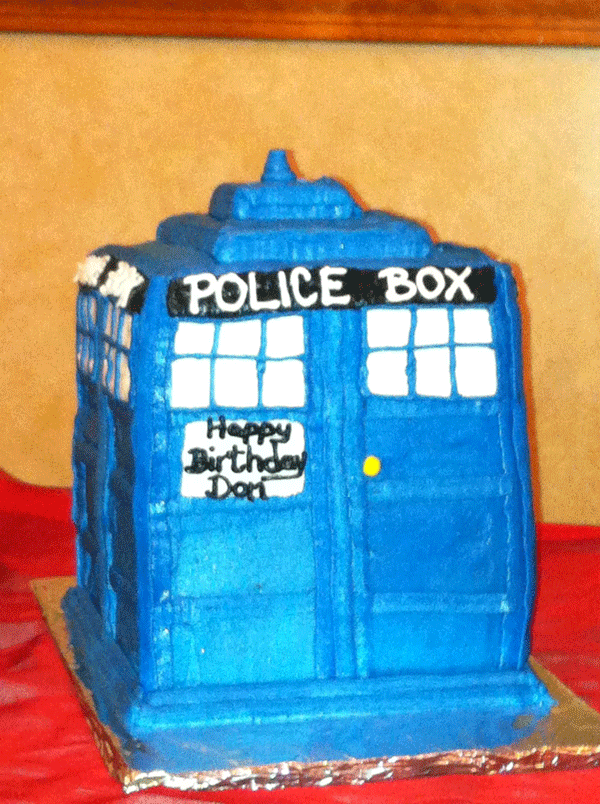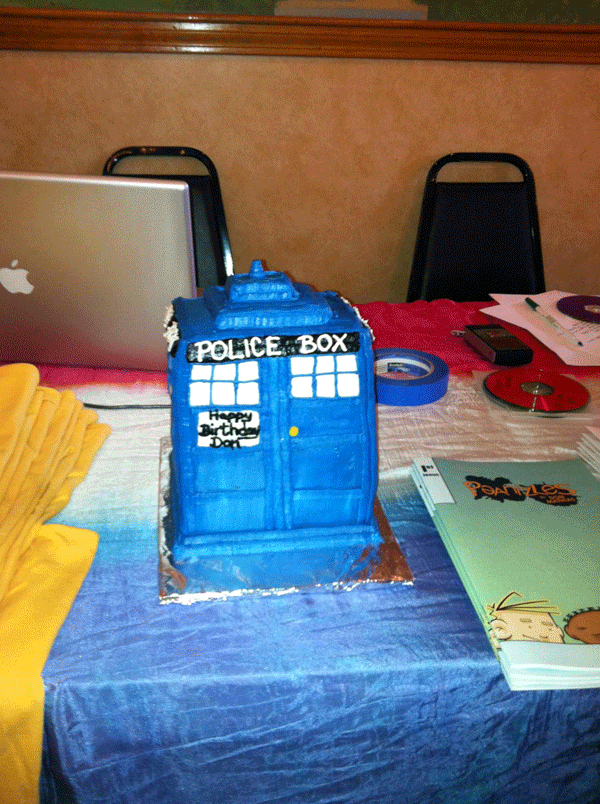 If you are looking to have any custom cakes made, please check out Sarah's Novelty Cakes. Now, I'm off to have one more bite of the TARDIS.