This is it!
It's finally here!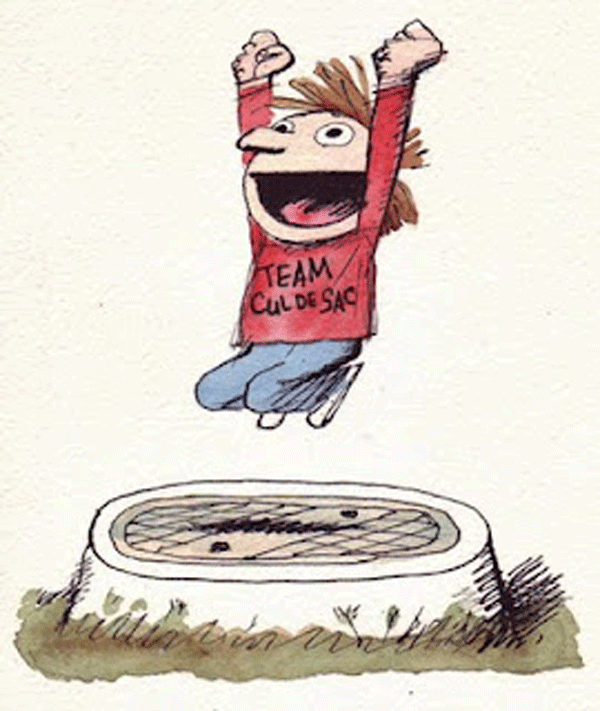 Well, available for pre-order at least.
That's right. Pre-orders for Richard Thompson's Team Cul De Sac book, to be officially released in June 2012, are being taken as I type this over at Sparkling Design.
For those of you who might not know, Richard Thomspon, creator and cartoonist, the award winning comic strip Cul De Sac, was recently diagnosed with Parkinson's Disease. And from that terrible, heart-wrenching diagnosis, Team Cul De Sac was born. Team Cul De Sac includes over 150 of the top cartoonists and comic strips in the industry working their individual magic on Richard's amazing characters. A few of the cartoonist's lending their indelible ink to Richard's character's include: Bill Amend, Brian Anderson, Sergio Aragones, Jim Davis, Evan Dorkin, Paul Gilligan, Brad Guigar, Dave Kellet, Patrick McDonnell, Mark Parisi, Stephan Pastis, Jay Stephens, G.B. Trudeau, Mort Walker, Bill Watterson (who some might remember from a little comic strip called Calvin and Hobbes), and myself. Yes, Chuck and the gang get to hang out for a book with cartoon royalty!
When you order directly from Team Cul De Sac, a portion of the proceeds will go directly to the Michael J. Fox Foundation, to support Parkinson's Disease research. The regular edition of the book costs $35.00, including US shipping and a $5 donation to the Michael J. Fox Foundation. The book will be signed by Chris Sparks, who painstakingly put this whole amazing project together.
The Author Edition, will be signed and numbered 1-150, by author Chris Sparks. The price includes shipping and handling and a $20 donation to the Michael J. Fox Foundation.
If you have any questions about the book, a special request or needing to buy multiple copies please email Chris at: teamculdesac@gmail.com
Thank you for supporting such a great cause, and picking up one of the best books of the year!
-Don and the Peanizles Gang